Monogram Frozen Foods, LLC
605 Kesco Drive
Bristol, IN 46507
Phone: 574-848-0344
Fax: 574-848-0355
Welcome to our state-of-the-art manufacturing facility
We have invested over $27 million in our Bristol manufacturing facility adding 13,000 square feet of team member wellness and production space. For over 22 years, Monogram Frozen Foods, LLC, centrally located in Northern Indiana off I-90, has made the best corn dogs in America for some of the largest food retailers and consumer goods companies in the world. Our touchless robotic packaging and production equipment truly set Monogram apart from other manufacturers.
78M
Pounds produced annually 
1.1M
corn dogs
made daily
2.9M
mini corn dogs
made daily Current Production Capabilities
Full Line Producer

Corn Dogs on a Stick, Retail & Foodservice
Mini Corn Dogs, Retail & Foodservice
Pancake & Sausage on a Stick, Retail & Foodservice

Over 1,000,000 stick corn dogs made daily
Over 2,800,000 Mini Corn Dogs made daily
117,000 Sq Ft Facility Production & Freezer space

7 Stick Corn Dog Lines
2 Mini Corn Dog Lines
2 Spiral Freezers IQF Capability
2 Full Production Shifts Daily
3rd Shift Sanitation
TOUCHLESS robotic carton packers eliminate the opportunity to introduce foreign material and impurities during the packing process.
TOUCHLESS cutting-edge, self-contained mini corn dog manufacturing equipment limits the exposure of contaminants to all mini enrobed franks.
BRC Certified for Exceptional Food Safety Standards
Category Expertise; in-house category management partnership
Independent Consumer Panels consistently rate us significantly better quality vs. national brands
We Celebrate One Another
We take time to celebrate accomplishments and support one another.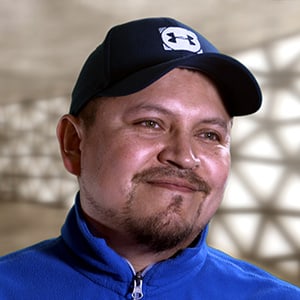 "Be part of our team because there are a lot of opportunities to grow! This is the best place to work!"
Mauricio Leon
Operations Supervisor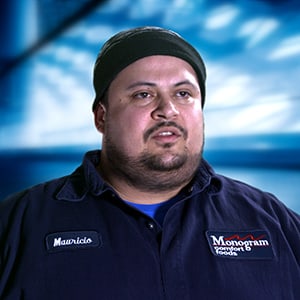 "When we get a goal, we always complete it, and we get all the support we need to do it!"
Mauricio Contreras
Lead Production Maintenance
A Bit about Bristol
If you turn left off the 80/90 Indiana Toll road running from Chicago to the Ohio border, a short drive takes you to State Road 120 into Bristol. This town hides a surprising amount of activity and business development behind the sleepy small-town facade.
From long-timers to newcomers, many agree that living in Bristol …just feels like home. Bristol is worth coming home to.