Monogram Meat Snacks, LLC
521 N 5th Street
Chandler, MN 56122
Phone: 507-677-2291
This is how we make meat grow
Our Chandler manufacturing facility has received $30 million in investments on modernization and expanded 30,000 square feet.
Our department improvement teams are comprised of all work levels of the facility. We have a common goal to improve safety, quality and productivity in our facility. As a result, we are able to process meat snacks and refrigerated sausage in a safe, quality minded, and productive manner to ensure that our customers internally and externally have a good experience. Ultimately, we work together to ensure Monogram Foods is profitable and remains a community service leader. If you want to experience what it's like to be on a top notch food manufacturing team, join Monogram Food's Chandler team.
141,300
sq. ft. of
Manufacturing
space
2
facilities in one:
ready to eat
& refrigerated Current Production Capabilities
Grinding, blending and mixing
Skinless and collagen stuffing capabilities
Injection, chilled vacuum tumblers
2 grote slicers for whole muscle jerky
Full extruded capabilities
14 ovens (152 tree capacity)
1 test oven
4 ovens dedicated to smoked sausage
Full bulk CVP capabilities for bulk packaging
8 roll stock machines with multiple configurations
2 klockner horizontal form fill packaging machines with various configurations for packaging jerky
Full slicing capabilities for various sizes ranging from ½ to 32 inches
We Celebrate One Another 
We take time to celebrate accomplishments and support one another.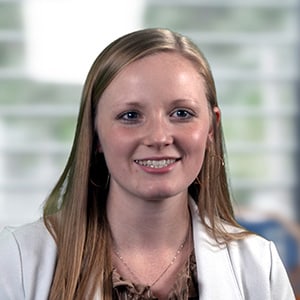 "What motivates me to come to work is to know that I'm coming to work to help improve everything that we're already doing and to make a safe, quality product."
Kaitlin VanEssen
HACCP Coordinator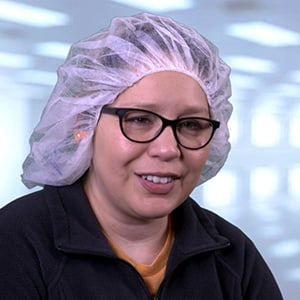 "Something that makes me proud to work at Monogram is that I get along with my team. Everybody is always working with each other. It's a good team."
Michelle Garza
Lead RTE Department
A Bit about
Chandler
Situated in the southwest corner of Minnesota with scenic farmlands and towering wind turbines, this small town of Chandler is home to our Monogram Meat Snacks, LLC facility with over 400 employees. Just a short drive away from the Blue Mounds State Park, you will find some of the last remaining herds of purebred bison in the world. If you're feeling a tad more adventurous, Southern Minnesota offers many options to explore the outdoors hiking and biking miles and miles of breathtaking trails or canoeing down the untamed Root River to test your luck at catching some brown trout or smallmouth bass. With awe-inspiring views of vast terrains and outdoor adventures knocking at your front door, it's no wonder people living in this area of Minnesota call it home.