Monogram Prepared Meats, LLC
1231 870th Street
Harlan, IA 51537
Phone: 712-235-2665
This is where we bring home the bacon
Our Harlan facility continues to expand its manufacturing capabilities with the most modern engineering. The smell of delicious bacon fills the air before our facility even comes into view. Here we use the latest technology to make pre-cooked bacon of all shapes and sizes for some of your favorite restaurants chains, and to stock the aisles of major grocery stores.
50,000
sq. ft. of
manufacruting
space
5
fully-integrated
microwave cooking lines Current Production Capabilities
Prepared Bacon
Manufacturer of a full assortment of pre-cooked and par-cooked Bacon
BRC-A certified
5 fully-integrated microwave cooking lines
Robotic Slicing capabilities
Acquired in October 2013

50,000 sq. ft.

SQF level 3

312 employees

Operates two full production shifts/day

3rd shift sanitation – third party

Facility capacity; 23-26 million raw pounds based on product mix
We Celebrate One Another
We take time to celebrate accomplishments and support one another.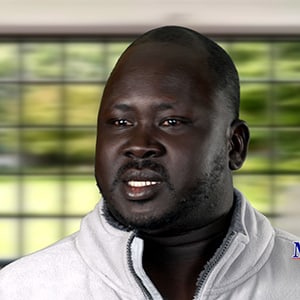 "It is a great place to work, all the managers, supervisors and everyone works as a team. I live all the way in Omaha, Nebraska and I drive here every day. There is a reason for that and it because I love working here"
Duop Nyguen
Assistant Supervisor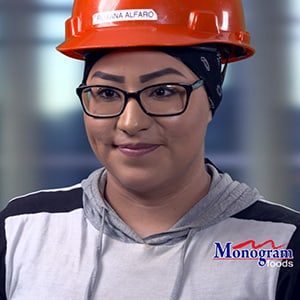 "They give you great opportunities here. You can start from the bottom and grow!"
Roxana Alfaro
Production QA
A Bit about
Harlan
Harlan is located in southwest Iowa, approximately 11 miles north of Interstate 80 between Des Moines, Iowa, and Omaha, Nebraska, at the junction of US Highways 59 and 44. We have a great little community here in Harlan, also known as the City of Trees. Harlan Community Schools are among the state's leaders in combining a top-quality academic education with a wide variety of successful extracurricular activities.