Monogram Foods Announces Strategic Acquisition in Appetizer Food Market
– Leading Manufacturer and Marketer of Value-Added Meats Purchases a National Gourmet Foods Distributor with Broad Manufacturing Capabilities-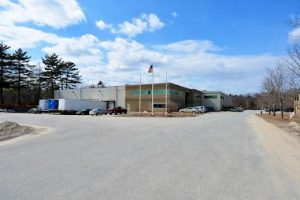 MEMPHIS,TN – (April 12, 2016) – Monogram Foods, a leading manufacturer and marketer of beef jerky, corn dogs, pre-cooked bacon, appetizers, and other value-added meat products, announces today that it has acquired Progressive Gourmet in Wilmington, MA. The additional processing capabilities and distribution for small bites foods, baked goods, and hors d'oeuvres supports and aligns with Monogram's growth strategy.
Chairman and CEO Karl Schledwitz stated that, "We will merge our Progressive Gourmet purchase with Monogram's other frozen appetizer businesses based in Plover Wisconsin, creating a comprehensively staffed division of 800 talented team members. With our strong and talented management support team, we will continue to optimize our customer-centric business with food processing best practices while implementing advanced capabilities to lead in the delivery of delicious products."
"We are already underway expanding the USDA, FDA and BRC certified facilities in Wilmington, MA, and we are immediately looking to add 100 to 150 team members. Additional facility expansions are planned throughout the rest of 2016 in order to meet the demand of a robust list of customers such as U.S. Foods®, Marriott®, Hilton Hotels & Resorts®, Wegman's®, Hannaford®, and Kroger® for our Monogram Gourmet Foods division," stated Wes Jackson, President of Monogram Foods.
Monogram Foods now owns eight manufacturing plants in seven states, all of which have been acquired by the company over the past ten years. During that period, the company has grown from 8 team members to now over 2,600 with the addition of Progressive Gourmet, while simultaneously increasing revenues from $8 million in 2004 to over $600 million in 2016 with the Progressive Gourmet acquisition.
About Monogram Foods: Monogram Foods is a major co-packer and private label provider for strategic partners throughout the nation. Monogram collaborates with key partners to create processes that bring new foods demanded by a modern marketplace. Monogram Foods is headquartered in Memphis, Tenn. and operates facilities in Iowa, Indiana, Massachusetts, Minnesota, Texas, Virginia and Wisconsin.
Founded in 2004 with the purchase of King Cotton and Circle B brand meats from Sara Lee Corporation, Monogram Foods manufactures and markets top-quality food products. Among these are a full range of meat snacks, corn dogs, pre-cooked bacon, smoked sausage, appetizers, pet treats and other value-added meats.
Monogram Foods' brands include Wild Bill's, O'Brien's, Trail's Best, Hannah's, Bull's, Snapps, King Cotton, Circle B and licensed brands Bass Pro Shop's Uncle Buck's, Johnsonville, Butterball and Team Realtree.
###
Contact: Blair Jackson, Communications Coordinator, bjackson@monogramfoods.com, or (901) 654- 2869